At Landmark Auto Group, we want our Alexandria customers to have the opportunity to feel comfortable in their vehicle. You can leave the repairs and services to our professionals, but please don't hesitate to ask us questions about why a service is needed or how it occurred. Give us a call at 703-751-6000, and we will be happy to speak with you. Here is some valuable information on brake issues and corrective services Landmark Auto Group offers.


Anti-Lock Brake System
Anti-lock Brake Systems (ABS) ensure that the wheels don't stop rotating during braking, preventing the car from skidding and offering greater control. If your ABS light comes on, visit Landmark Auto Group where we will be happy to diagnose and fix the problem.
Brake Fluid Flushes
Brake fluid will absorb water from the air over time, causing the brake system to become less effective and the fluid to become corrosive, possibly damaging the system. It is important to perform a brake fluid flush regularly to ensure that your vehicle is using fresh fluid. Talk to our technicians at Landmark Auto Group about when it's time for a brake fluid flush.
Brake Hoses
A brake hose is a tube carrying pressurized brake fluid from the master cylinder to the brakes. A crushed hose can cause a lagged or slow brake, and a leak in the hose can cause the brake, or the entire brake system, to fail. These don't need to be replaced often, but should be replaced at the first sign of cracking or wear.
Brake Pad & Shoe Replacement
Brake pad problems can usually be identified by squealing brakes. If your brake pads deteriorate completely, you'll hear a grinding metal-on-metal sound when braking, meaning that it's too late and you're ruining your rotors or drums! Those with knowledge of auto repair may be able to fix this at home, but you should always see an auto repair professional immediately if you have brake problems.
Caliper Replacement
The brake caliper houses your brake pads and fits around the rotor like a clamp, pressing the pads against the rotor when you brake. A brake caliper problem could cause uneven braking, making your car slide forward when you brake. Uneven braking can also cause your vehicle to slide out of control in bad weather conditions, so contact Landmark Auto Group as soon as possible.
Resurface Rotors
In a disc brake system, rotors are attached to your vehicle's wheels. When the brake pads grip the rotor, they bring both the rotor and wheels to a stop. However, the friction causes grooves and cracks to appear over time. Resurfacing brings the rotor back to a "like-new" condition, reducing squealing and wobbling. Landmark Auto Group will give your rotors a thorough inspection and recommend your best course of action.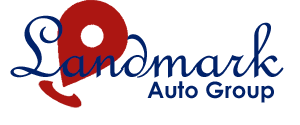 Brakes
, near
Alexandria, Virginia
06/25/2020
I needed some brake work done for state inspection reasons, (during COVID) so called Al and he got me in the next day. His service estimate was well below previous estimates from other shops, and he did all the work in one day. PLUS, I had left him with only my valet key, he actually drove to my house for the remote fob so I didn't have to take two more Lyft rides. Above and beyond. Everyone I came in contact there was polite, safety conscious and helpful. What a find.
Discover More About Brake Repair Services At Landmark Auto Group in Alexandria

Customer Service
General Maintenance
Preventive Maintenance
Reviews
A godsend. Had a large screw - washer & all - stuck in my driver's side front tire. Called assuming I would have to schedule an appt & was told I could come by same day (I was about 15-20 min. away in Kingstowne). When I asked how long a plug would take (had young son with me) I was told 15 mins. The gentleman was not lying! The tire was repaired very quickly. Another gentleman, Max, was so courteous and kind with my son while we waited (even showed him how the car lift works). Will be taking both my husband's car & mine here for any needed work in the future. Very affordable.

Amanda D, 02/01/2023

Chris and the team was absolutely great, great customer service great hospitality and great communication skills all around. Put my request in the night before and Chris got back to me the next day and was able to look at the car and get it fixed for me to head back to Hampton VA. Great service great staff definitely will come back and get my car service next time I'm back.

Jayno Howie, 12/30/2022

Went to get emissions test twice and both times had a good experience with great service and friendly staff.

Travis Anthony, 12/06/2022